Pop princess, Britney Spears, last night announced that big-faced Brit singer and TV personality, Olly Murs, is to become her new conservator following her father's recent relinquishing of the role.
Speaking to newsmen from outside her hotel in Manhatten, Spears said: "I'm delighted to tell you that Olly has agreed to become my new conservator and I look forward to having the big-faced Brit as my new mentor and guide.
"I'm particularly looking forward to going for long walks on his massive dial while he handles my financial affairs for a hefty fee.
"I've already arranged to have a party for a few hundred friends on his face and can't wait to let my hair down on his gigantic forehead while he negotiates his percentage cut from my career royalties."
Murs was unavailable for comment last night as he is currently touring a number of working men's clubs in Sheffield but the Dance With Me star's mother, Mildred, 97, told newsmen:
"Olly's always been a massive Britney fan and can't wait to make a few bob out of being her conservator while she takes it easy or parties on his massive face"
This latest announcement comes just a few days after troubled pop icon, Justin Bieber, revealed that he was going to spend six months recuperating from a series of drink and drug-fuelled benders inside pop entrepreneur Simon Cowell's enormous, high-waisted trousers.
ITV's Loose Women stalwart, Denise Welch, has issued an apology for raping a 57- year- old ex-footballer live on-air in yesterday's edition of the programme.
Welch, 85, subjected Liverpool and England legend Barnes, to a prolonged and brutal attack, during which her visibly upset co-presenters repeatedly threw buckets of water over her and made a number of failed attempts to pull her off.
In a statement to reporters from outside her home in Middlesborough, Welch said: "I should like to apologise for raping Mr Barnes live on air yesterday.
"It was a spur of the moment thing and not something I'm particularly proud of.
"I just hope my many fans will stand by me, and that I'll be allowed to get on with presenting Loose Women for at least a couple of weeks or until my case comes up in court"
This latest incident comes just a few months after her actor ex-husband, Tim Healy , 92, was charged with lewd conduct in a public place after the Auf Wiedersehen Pet star was spotted masturbating over the sweets in his local Shell garage by the girl at the cash desk.
Notice how we've resorted to posting memes instead of our usual amusing fake news stories lately?
It's not good enough is it?
If I were you, I'd complain to the WordPress guvnors and ask that we be removed from the platform with a sweetener payoff of 10 million smackers.
Yes, that's what I'd do alright – Ed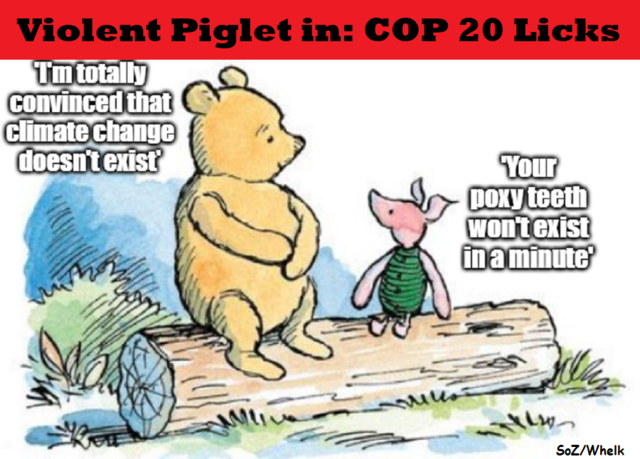 A train driver from Whitechapel in East London has told a local newspaper that his manhood dream is to one day become a 10-year-old boy.
Toby Dell, 54, told The Whelk: "When I get home from work in the evenings I often start daydreaming about being 10-years-old.
"I imagine myself doing things like collecting conkers, scrumping apples, having wrestling matches with my dad in the back garden and pulling girls' ponytails in the classroom.
"When my wife's out shopping or visiting her sister, I put on a pair of tatty shorts along with a grubby white shirt and a poorly knotted stripey tie.
"I then go out in the street and kick a football around until it gets dark and I have to go home for my tea.
"I've been jeered at and even beaten up a few times but it's worth it to live my dream."
Mr Dell's revelation comes just two weeks after the current Miss World told Hello magazine that she regularly dreams of one day becoming a gawky, skinny teenager with glasses and braces on her teeth that can't get a boyfriend for love nor money.
A 54-year-old local man has told The Whelk that he picked up a severe side strain while sitting on the sofa watching an episode of the popular TV detective drama, Columbo, last Friday.
Toby Dell, a window-fixer from Vallance Road, told us: "I was sitting on the sofa, watching Columbo, when I felt this searing pain in my side.
"I cried out in anguish but my wife told me to 'put a sock in it' and just carried on watching.
"I grabbed a pillow and covered my face, in an effort to avoid causing further disruption to her viewing pleasure.
"I can only put it down to the tension I felt when Columbo was leaving the room where he'd been questioning the murderer then stopped and said: "There's just one more thing sir…"
This latest incident comes almost one year to the day when a woman from neighbouring Limehouse wrenched her left knee from its socket while removing her reading glasses to watch an episode of Murder She Wrote.
A 23-year-old woman from Whitechapel in East London was found hanged in her bathroom on Tuesday night following an incident in the street on the previous evening when she noisily broke wind in front of her new boyfriend who had surprised her by jumping out in front of her from a shop doorway in Commercial Street.
Tracy Carter, a beautician from Berner Street, had told friends that it was the most embarrassing day of her life and that she was struggling to come to terms with it.
The man concerned in the incident, Toby Dell, 25, a diesel-fitter from Mile End, told us: "I spotted Tracy walking past Spitalfields Market and decided to surprise her.
"I ducked into a doorway and jumped out in front of her when she drew level.
"She screamed and then unleashed this enormous, double-barrelled fart. It was a real rip-snorter and loads of people turned around and looked at her.
"I actually thought it was pretty funny but she got really upset and ran off down the street.
"The ironic part of it was that she actually let fly with a few minor squeakers as she took off.
"To be fair, it was the first time she'd ever done that in front of me, although, you can bet your bottom dollar she used to fart privately. That's women all over in my view.
"She was a nice girl though and I'm pretty sorry she's hanged herself, although, I have to say, I think she overreacted a bit"
This incident comes just two weeks after a 19-year-old girl from neighbouring Spitalfields threw herself into Wapping Dock and drowned after repeatedly failing to flush a stubborn 'submarine' down the toilet at her new boyfriend's flat in Silvertown, only managing to reduce it to a 'peeper'.