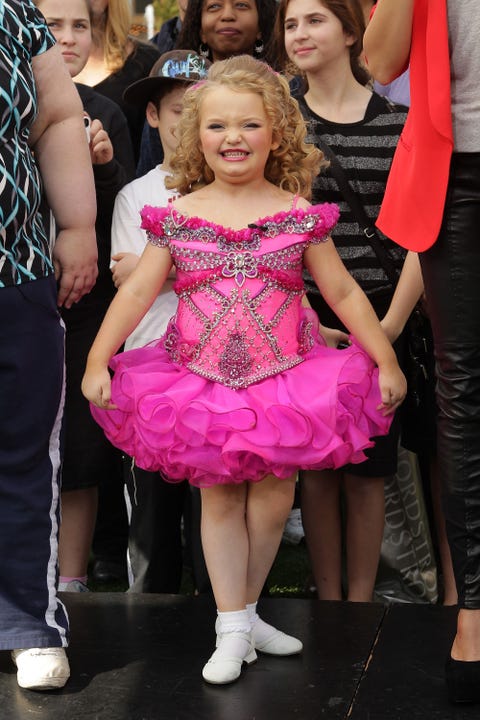 Controversial Conservative backbencher and leading Brexiteer, Jacob Rees-Mogg, has been remanded in custody by Horseferry Road magistrates after allegedly attacking, child tv personality, Honey Boo Boo, with a Victorian life-preserver – a type of wooden cudgel.
Rees-Mogg, 49, allegedly lay in wait for the youngster outside The Marriot Hotel in Westminster where she was staying during a family holiday with her parents, Mama June and Sugar Bear.
According to an eye-witness, the Tory MP for North-East Somerset, launched a frenzied attack on Boo Boo as she made her way to a waiting Uber taxi, bludgeoning her to the ground before making off towards Vauxhall Bridge.
A close friend of the Tory toff told us last night: "I'm not surprised that Jacob has battered Honey Boo Boo.
"He's never liked her and used to slag her off in Latin whenever her show was on.
" I once saw him kick his telly screen in during an episode in which Honey was being fitted for a beauty pageant ball gown"
In 2014, Rees-Mogg was fined £150 and bound over to keep the peace after punching, American singing star, Little Jimmy Osmond, in the stomach in a restaurant in Knightsbridge.